Portland Bee Balm
is a locally-made lip balm company owned and operated by our friend Brad Swift. Since their inception, the company has grown from a hobby to a full-fledged operation with products in hundreds of local, national and soon-to-be international stores, shops and markets. Having operated successfully for a number of years, the team behind P.B.B. reached out to Band for help in an update of their aesthetic.
The challenge of refreshing the brand identity of Portland Bee Balm was ensuring that the products didn't lose their wonderfully D.I.Y. attitude that has been a key to the company's success. To date, tubes of Portland Bee Balm are number-one selling products at a variety of different retail venues. By utilizing wooden paper, quirky hand-drawn characters and more, we built Portland Bee Balm a new visual identity to bee proud of.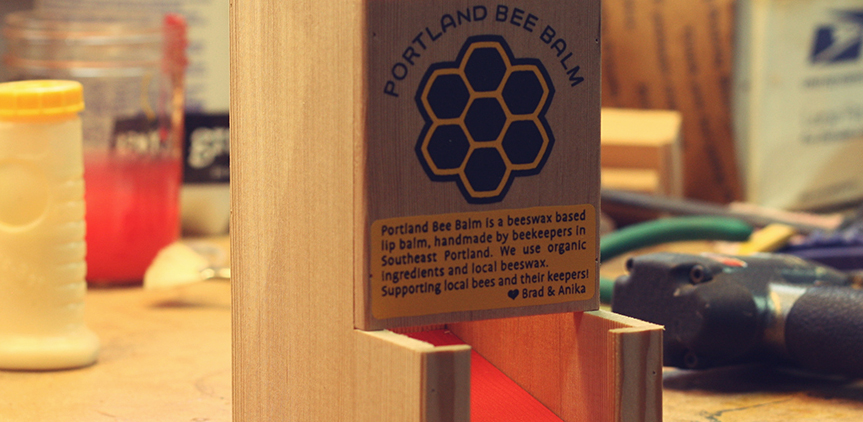 Recently, we took a little trip across town to Portland Bee Balm's SE Portland studio to see how some of the custom display cases are produced, as well as see some live beekeeping in action and pet a cat with a cool haircut. 
Check the story out here!