Following the immense success of
Lowbrau Bierhalle
, the owners of the popular downtown Sacramento eatery reached out for help with branding, signage and artwork a sister project:
Block Butcher Bar
. A mashup craft cocktail lounge and butcher shop, Block would provide Lowbrau with in-house meat production and a second space for patrons that is more intimate and personal.
Contrasting the quirky shenanigans of Lowbrau, Block is the darker, sexier and more mysterious sibling. Featuring live butchery in-house and a massive selection of whiskey from around the world, Block is the spot to be for craft charcuterie and cocktails in Cowtown. Together the two spaces compliment one another beautifully, and we're proud to have had a hand in both.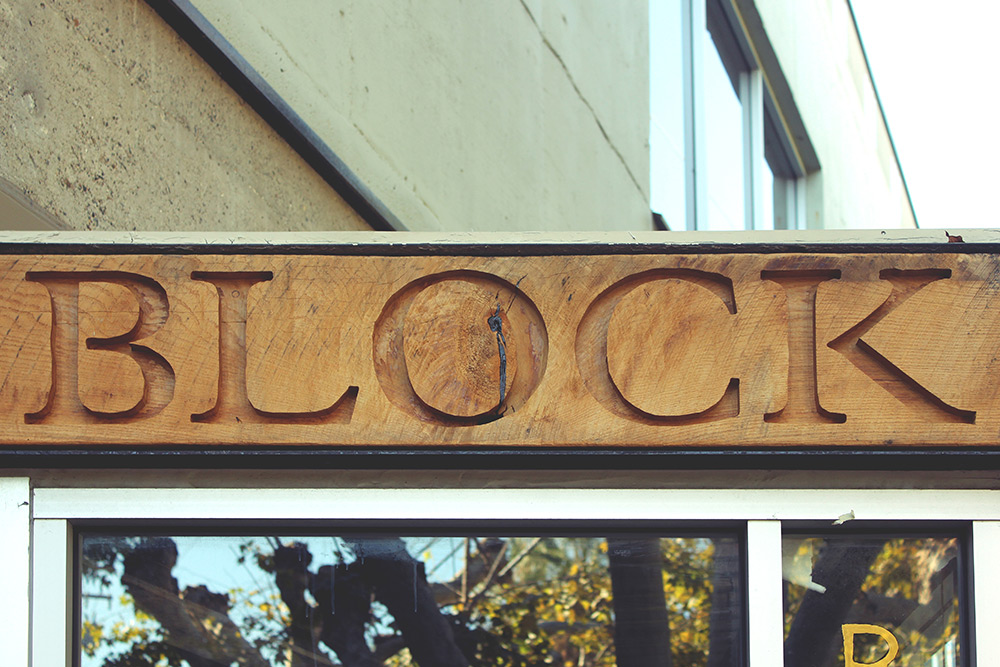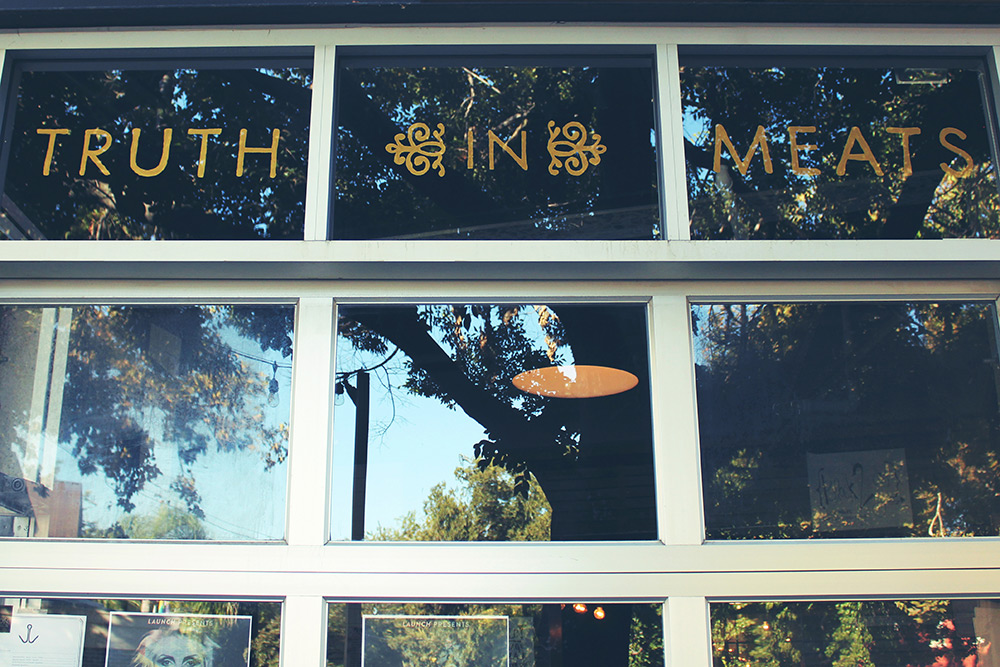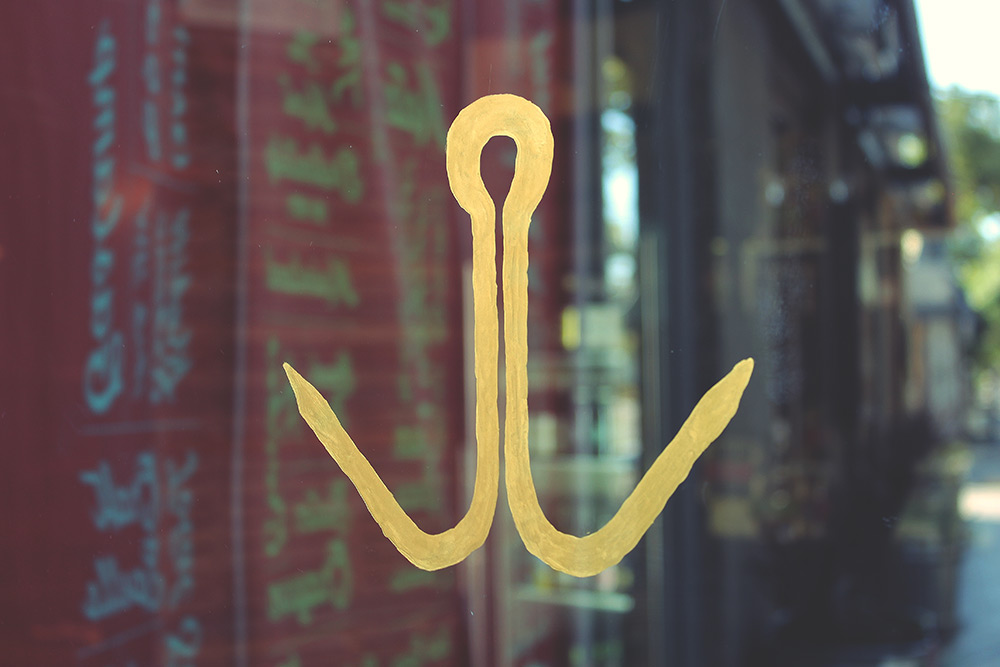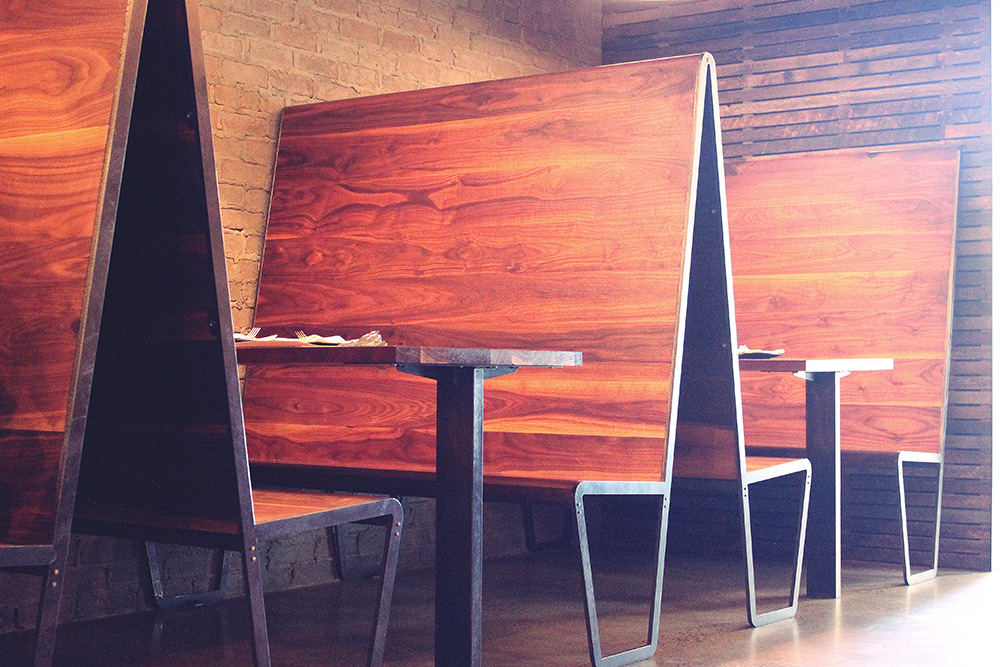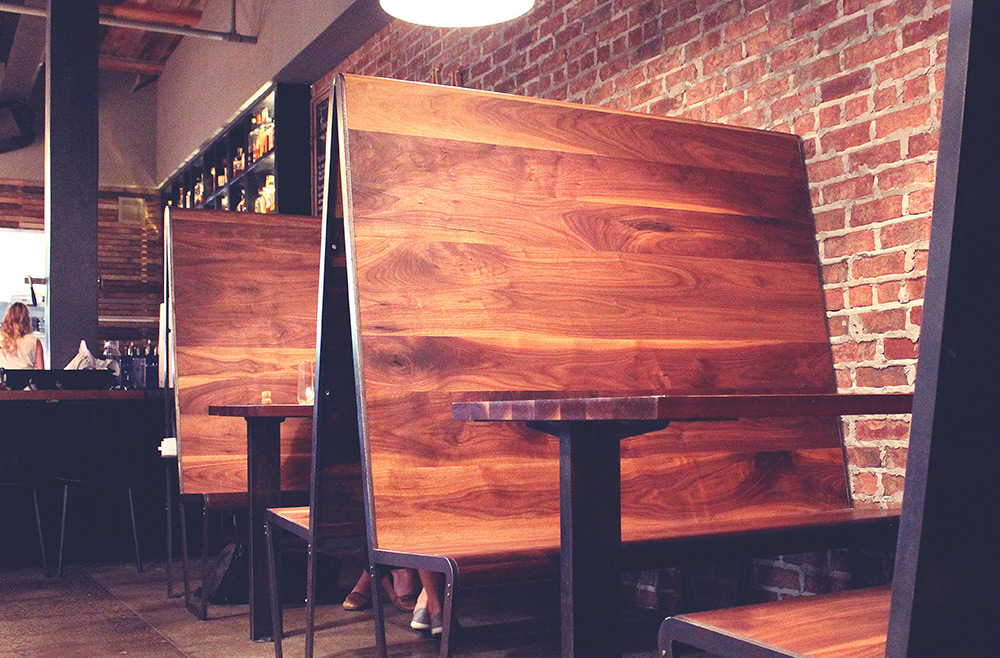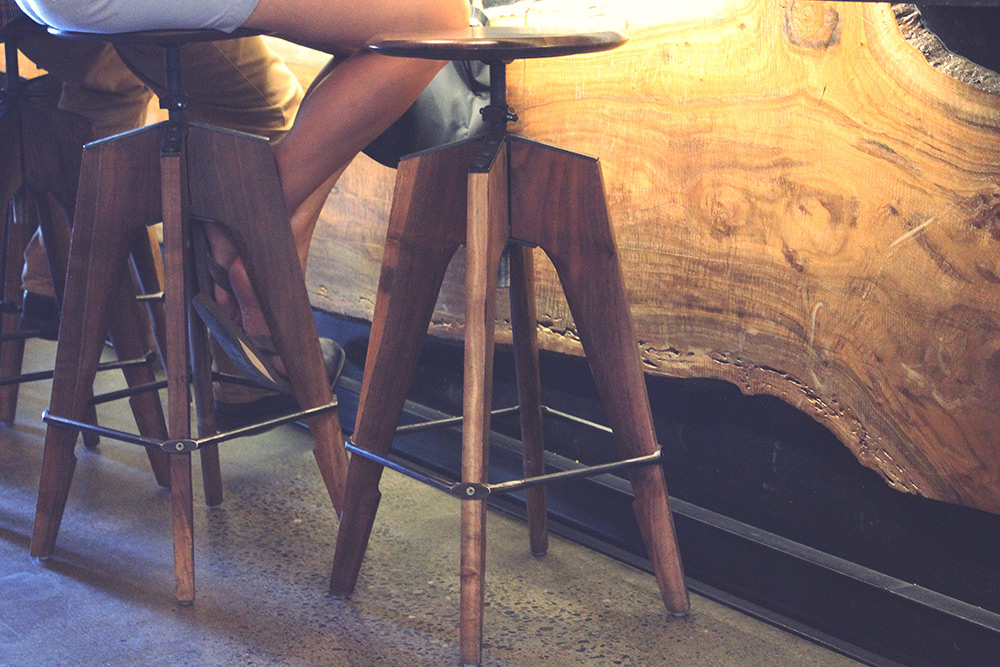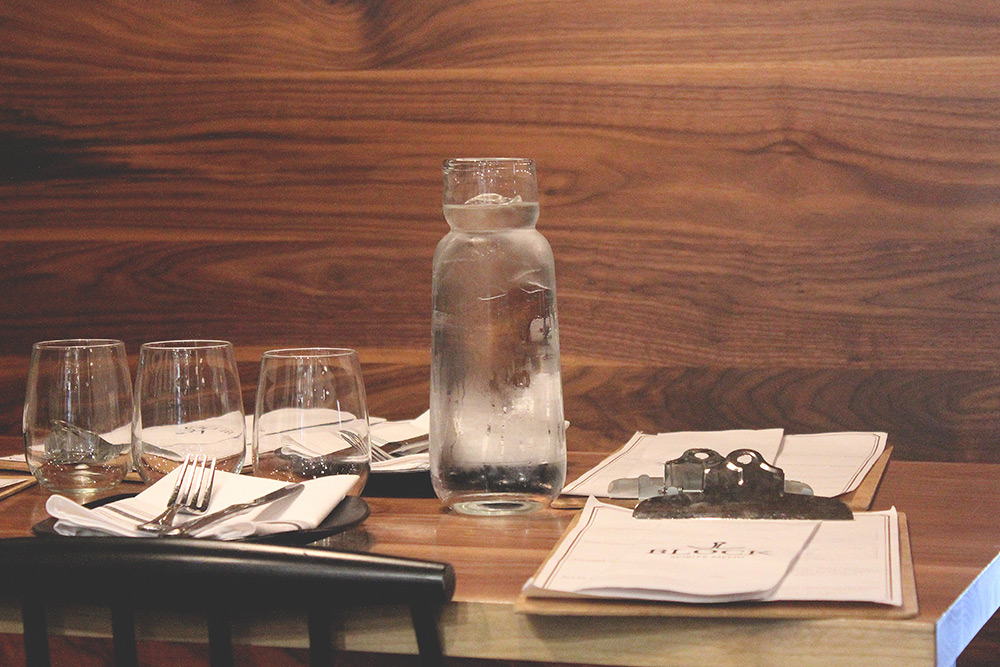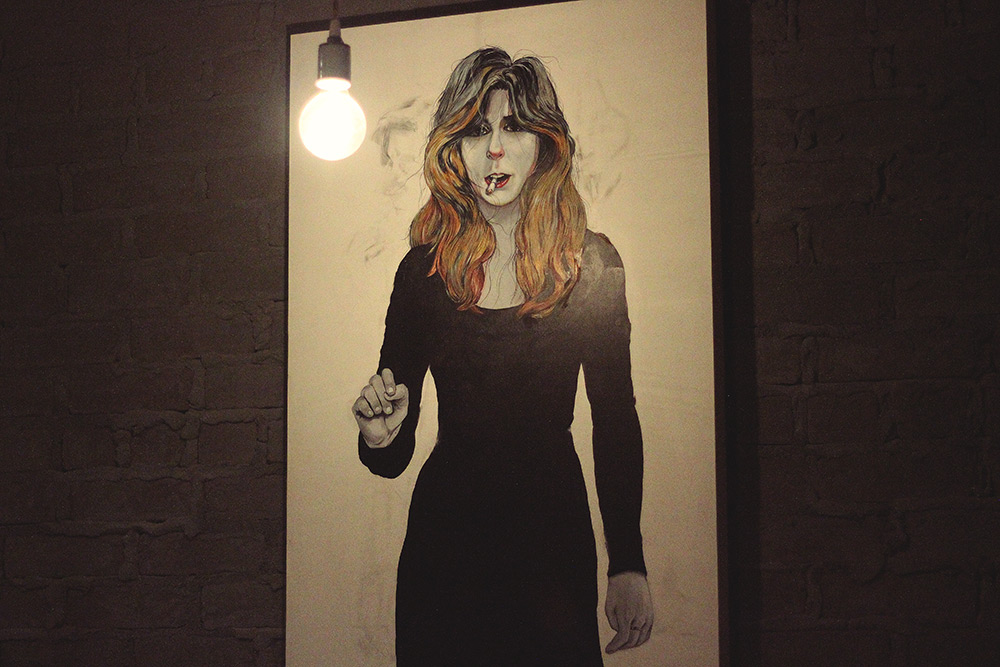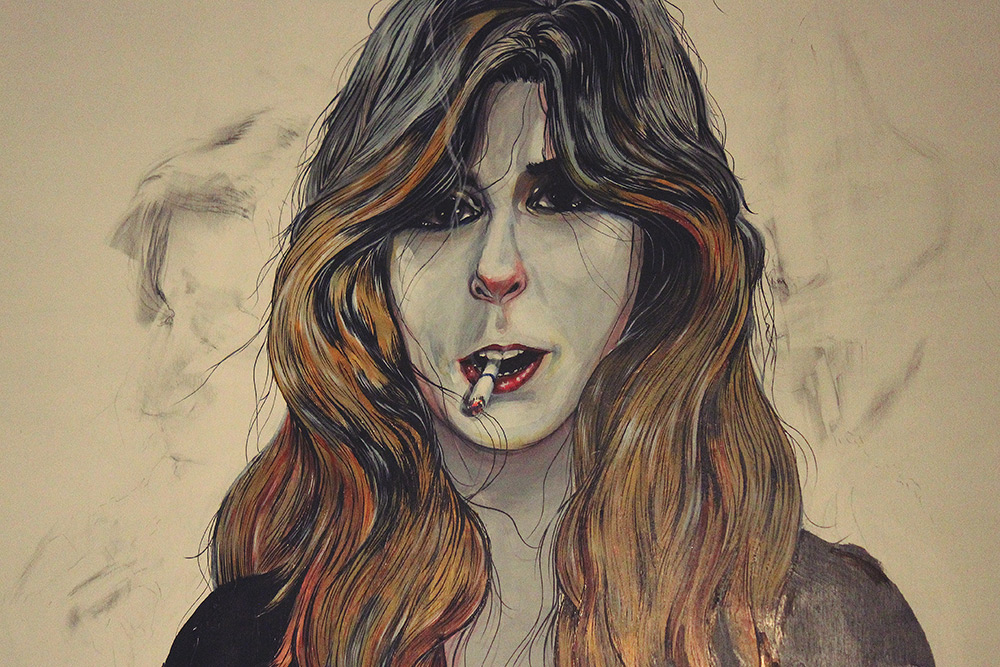 This beautiful painting was a commissioned piece from our incredibly talented pal, Harrison Freeman. To see some progress photos of the painting,
check out our blog, here!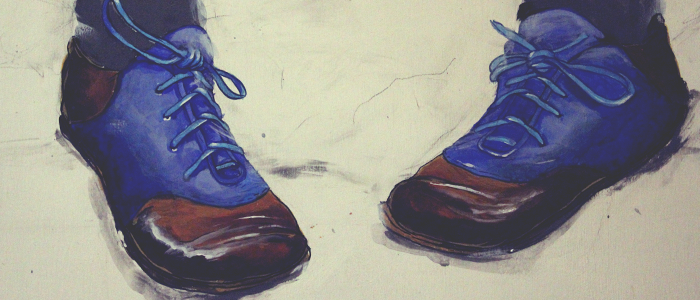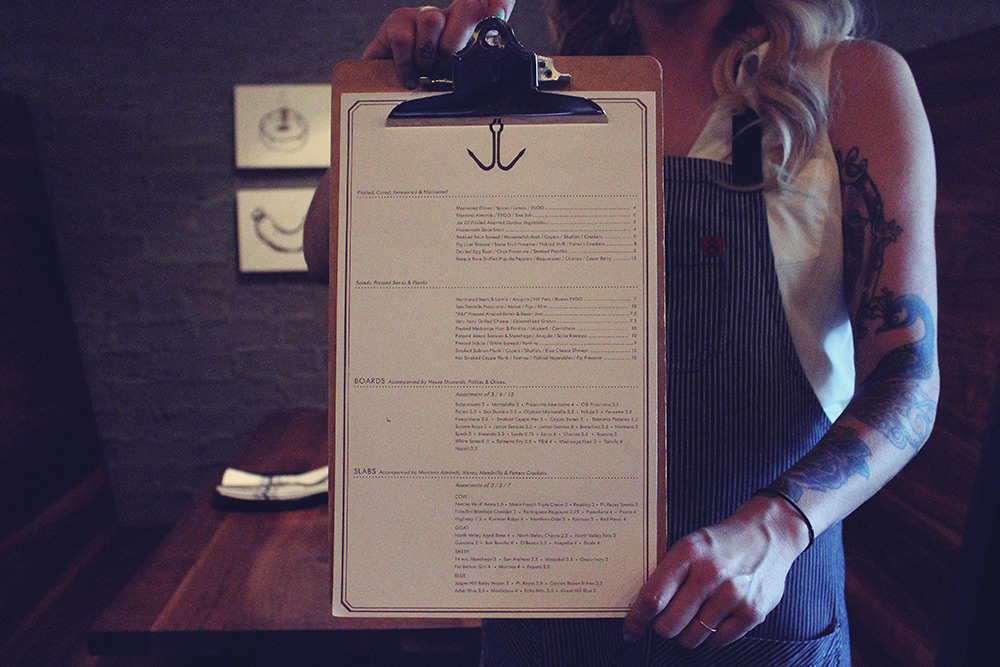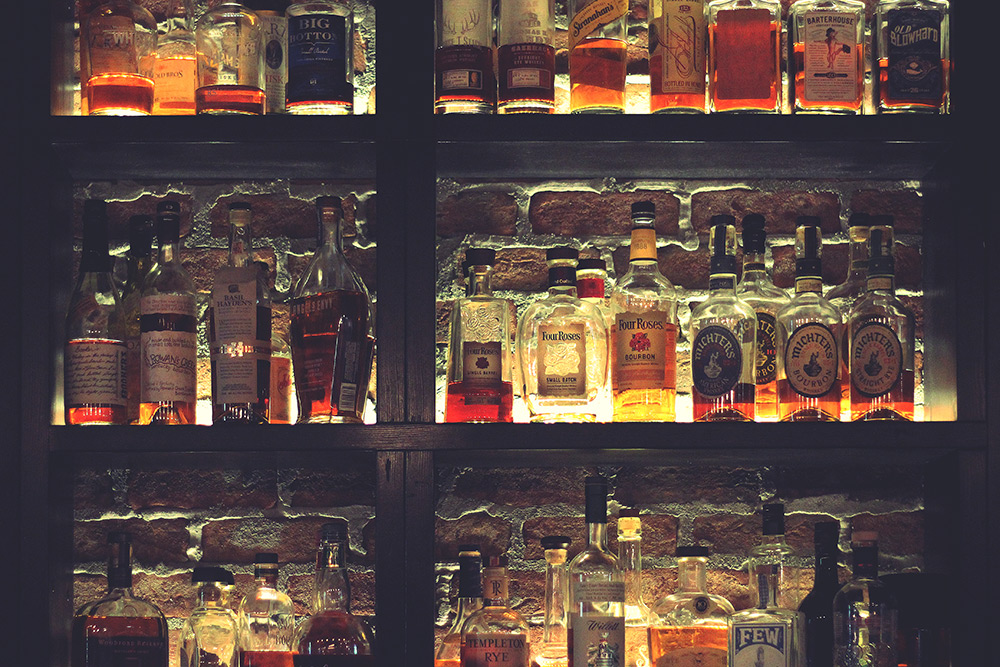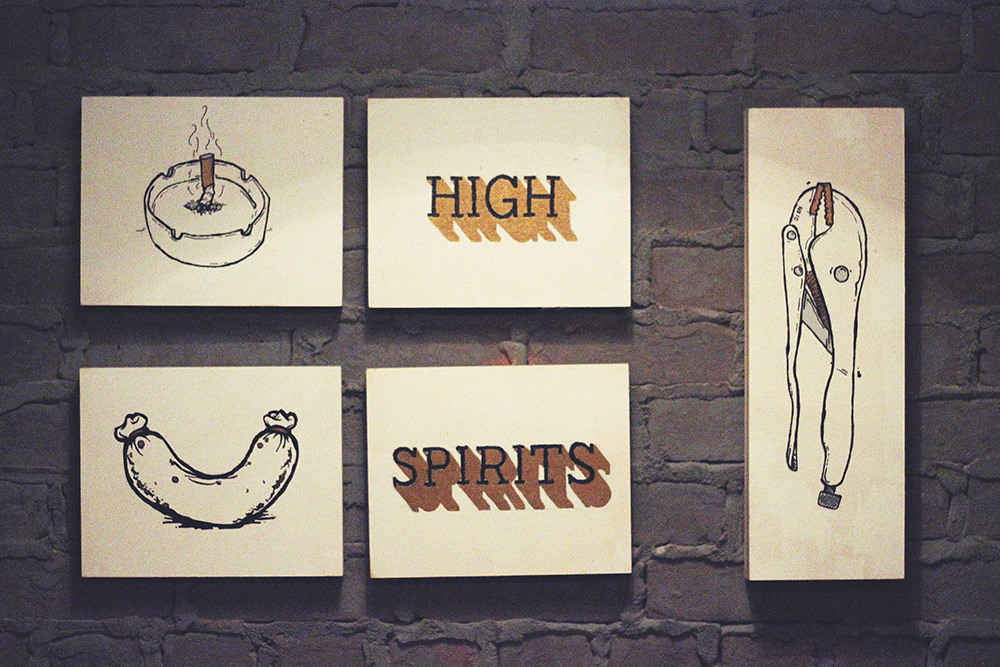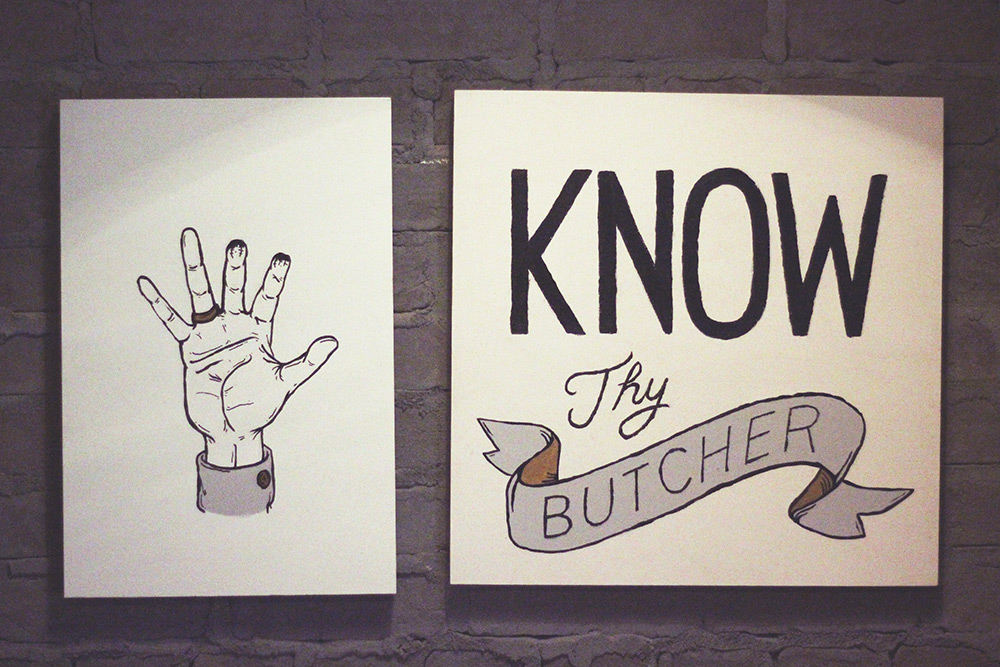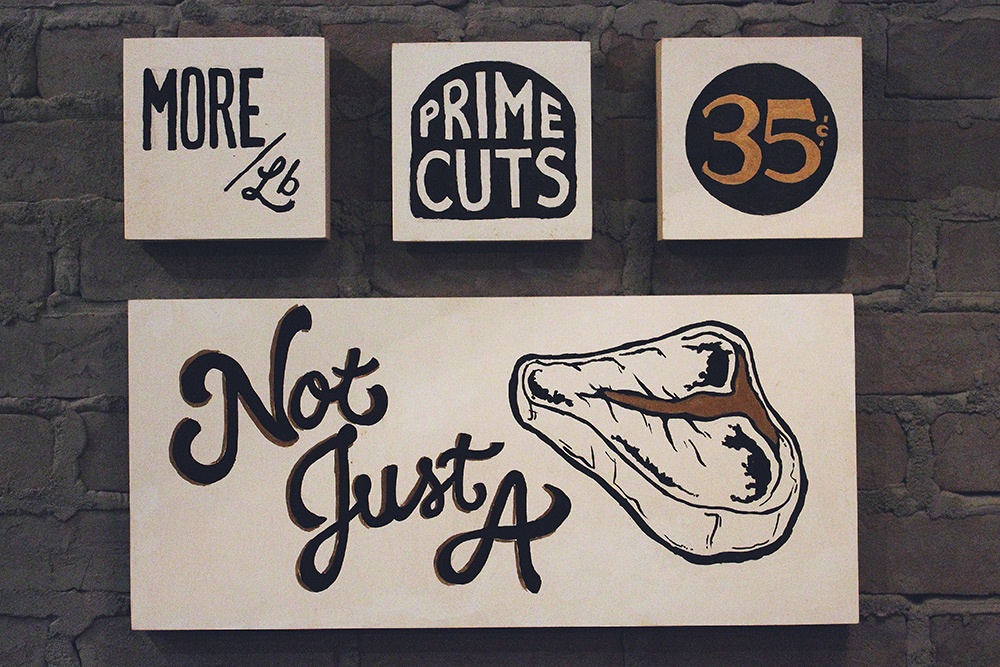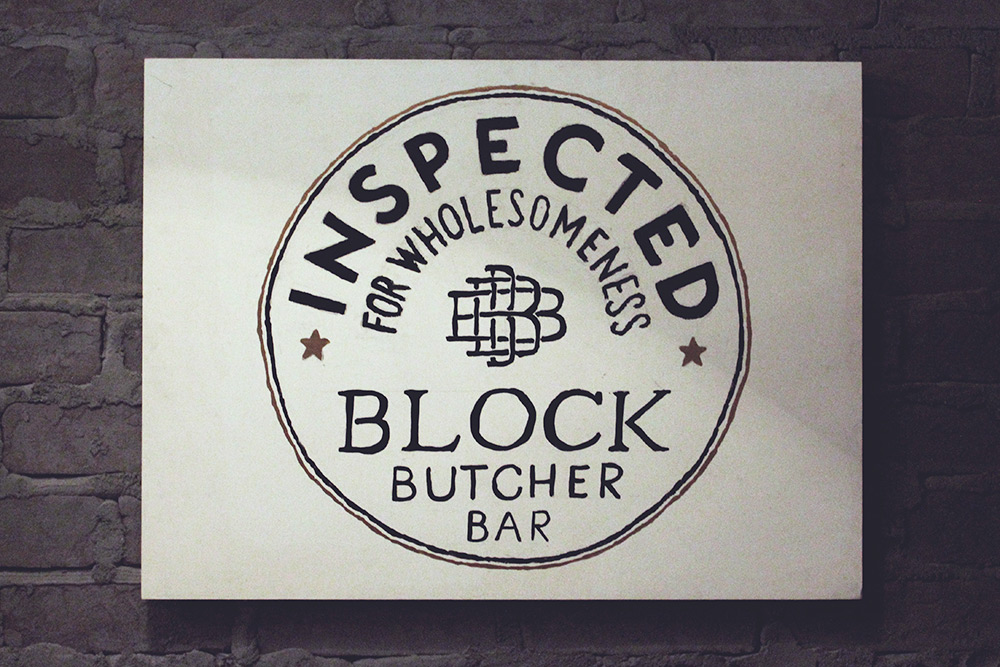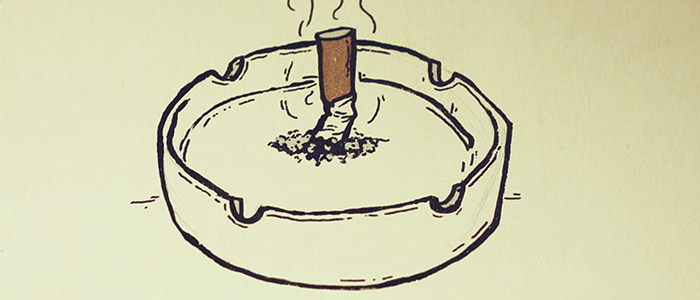 The rest of the artwork in Block, Harry's piece aside, was completed by Band in a 24-hour "Paintathon" where we managed to paint all of the pieces you see here in under a day on a trip to Sacramento. The primary focus of our work were the vices associated with meat and booze. It was an intense day,
check it out here
.