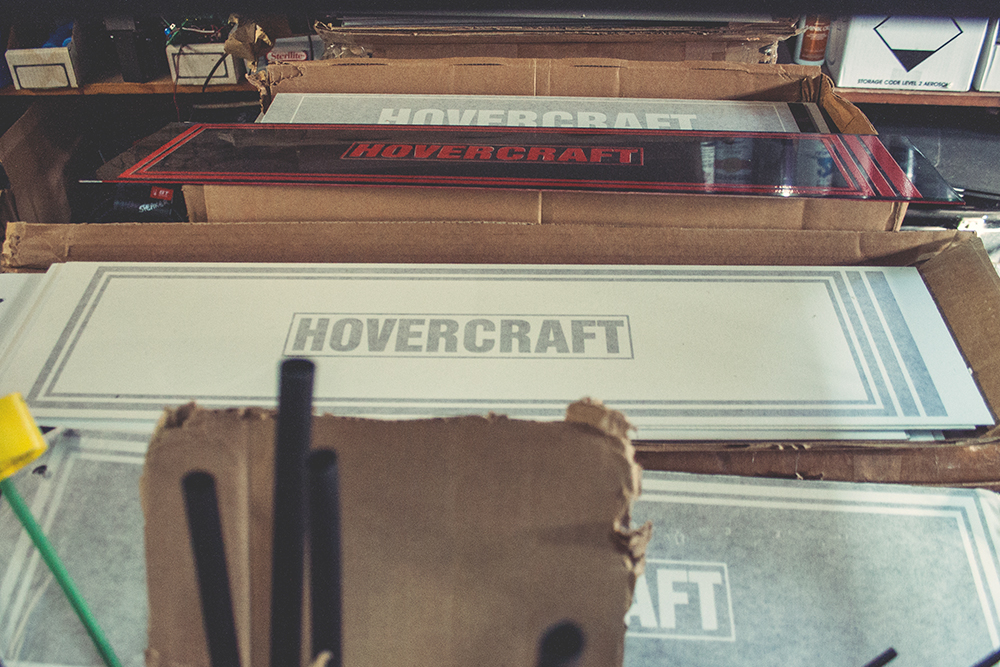 For the past five years, Nial McGaughey and a small team of musicians and makers have been building heavy duty music equipment in his combined live/work space in SE Portland. By utilizing recycled and salvaged materials and new precision components, the team at
Hovercraft Amps
produce some of the coolest and highest quality amplifiers and sound equipment you've ever seen.
This past month, I had the chance to go and visit their production space and check out how their small business gets work done. While I was there, I snapped a few shots of amps and tools and other rad stuff that we
featured on Portland Made
. If you enjoy these photos, be sure to go stop by
PMC
and check out more stories, videos and photos about local makers and manufacturers making things happen.