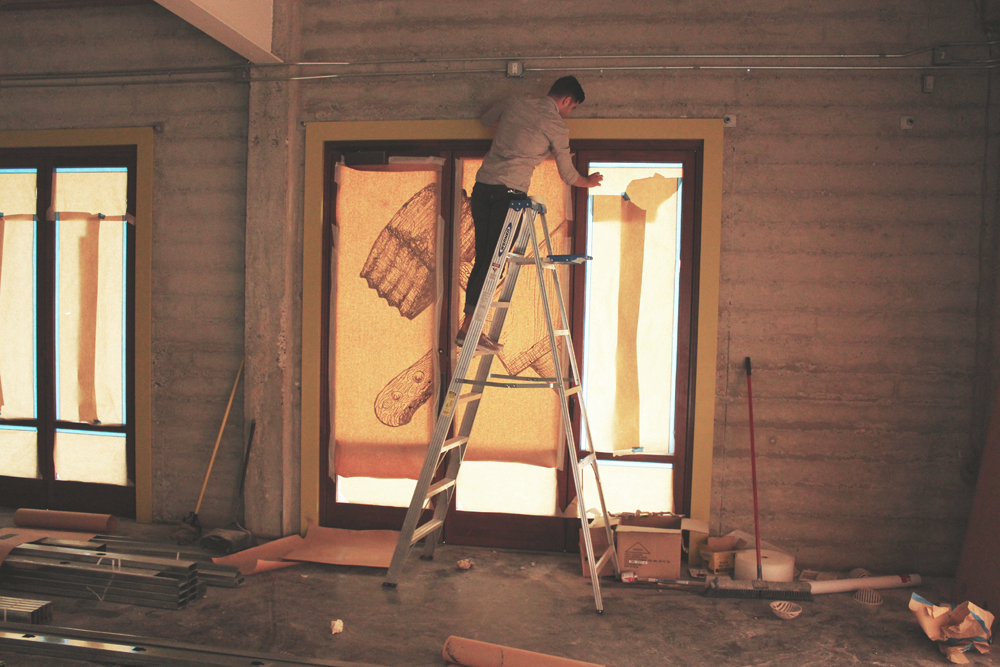 This last week, we were stoked as all hell to get a chance to go on our first professional business trip to visit with and meet our new friends in Sacramento. We have just returned from a beautiful and sunny weekend, where we had our first meeting with our friends at Lowbrau, a german sausage and beerhall opening soon in Midtown.
Here's a few photos of the temporary window displays we installed for them, because until they open offcially, you're not allowed to peek. Big thanks to Gage Hamilton for the help with the large-scale illustrations, and to Michael Hargis and Whitney Johnson for being so gracious, welcoming, fun and awesome.
Sacramento has totally won our hearts, and we look forward to having a prost to new friends on opening night!